A key issue within Northern Ireland since the UK's decision to leave the EU in June 2016 is exactly how this decision will affect local farming?
Read More »
The agri-food sector is a significant one for the economy and employment in Northern Ireland. For a number of reasons, the implications of the vote to leave the EU are difficult to gauge at this
Read More »
Local government underwent significant structural change in 2015 with the number of councils reducing from 26 to 11, and the transfer of many functions from central to local government. This has brought changes to the
Read More »
This blog post uses the most recent annual data from the HM Revenue and Customs' (HMRC) Regional Trade Statistics [Download: Excel file] to provide an overview of Northern Ireland's (NI) current position with regard to
Read More »
While women are increasingly better educated than men, they earn less, feel less financially secure, provide the bulk of unpaid care, have smaller pensions, face greater hardship in later life and struggle to pay for
Read More »
Please note: we have posted an updated version of this blog article using the most recent HMRC annual trade data, see here. This blog post uses annual data from the HM Revenue and Customs' (HMRC)
Read More »
The finances of Northern Ireland's schools have been in the spotlight for some time. For example, the Northern Ireland Affairs Committee at Westminster is currently holding an Inquiry into Education funding. In June 2018, Northern
Read More »
This week sees people across Northern Ireland getting interested and involved in science through the Northern Ireland Science Festival. We thought we would join the celebration of all things scientific by taking a look
Read More »
In 2016 the former Minister for Education, Peter Weir MLA, spoke of wanting to address composite classes, whereby a single teacher is responsible for two or more years of students at the same time. The
Read More »
The late feminist writer Kate Millet observed society in the late 1960s and concluded that almost all positions of power were occupied by men, a state of affairs she referred to as 'patriarchy' – the
Read More »
A high profile consequence of the continuing failure to establish an Executive and fully functioning Assembly was the legislative passage this week of the Northern Ireland (Executive Formation and Exercise of Functions) Bill 2018.  A
Read More »
This week is Libraries Week so we thought we would provide an insight into the Northern Ireland Assembly Library, its work and the collection that it manages. The Assembly Library The Library, like the Assembly
Read More »
By Lesley-Ann Black & Keara McKay Suicide is a major public health issue which devastates families and communities. The circumstances that may lead a person to take their own life are complex and unique. Ascertaining
Read More »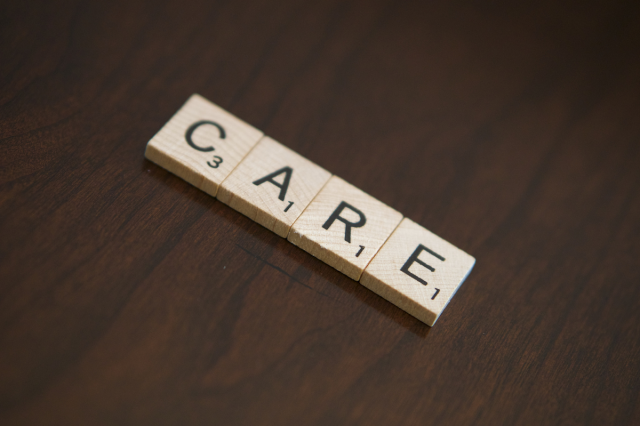 This article is a revised and updated version of a post originally published in June 2017. The perceived underfunding of social care was a significant political issue in the 2017 general election. It is easy
Read More »
This article is a revised and updated version of a post originally published in June 2017. This article outlines the contribution made by carers to supporting the formal care system and the issues they face
Read More »
By Des McKibbin & Keara McKay As temperatures plummetted towards the end of November 2017, forecasters began to predict the coldest December in seven years. Meteorologists are suggesting winter 2017/18 could be colder than normal
Read More »
Death and serious injury from road traffic collisions (RTCs) are tragic events bringing untold pain and suffering on families. At the same time, through better understanding of what causes them and targeting appropriate action, they
Read More »
Northern Ireland's infrastructure development was neglected for decades. There are now plans in place to rectify this but how this will be funded remains uncertain.
Read More »
A high profile consequence of the continuing failure to establish an Executive and fully functioning Assembly was the legislative passage this week of the Northern Ireland (Executive Formation and Exercise of Functions) Bill 2018.  A
Read More »
The Assembly's Research and Information Service (RaISe) has just published a thirteenth version of Brexit and Northern Ireland: A Reading List. These have been produced for over a  year now and they are a key
Read More »
The Assembly's Research and Information Service (RaISe) has just published a seventh version of Brexit and Northern Ireland: A Reading List. We have produced these for almost a year now and they are a key
Read More »